Welcome to the

"Scientific Basis of Healy" page of Palm Springs Rejuvenation Center

.

If you have a personal interest in Healy, or, If you're a coach, consultant, or trainer and want to know more about, or use frequency-based Healy wearable wellness technology, you may be wondering about the science behind these innovative Healy device technologies and Apps.

Here, we'll provide you with

an overview of the scientific basis of Healy

, so you can better understand its potential to help you and your clients achieve greater health and wellness.




Healy

is a frequency-microcurrent based wearable wellness device that supports and balance the body's natural healing mechanisms.



Healy analyzes your body's bioenergetic information field

and provides customized microcurrent frequencies to help address imbalances and promote greater physical, emotional, and mental well- being.

The science behind

Healy is rooted in the principles of bioenergetics

,which is the study of how energy flows in living systems.



How and Why Healy Works


Healy technology is

based on the work in the Information Field

by the German researcher Marcus Schmieke.

Marcus draws on the findings of scientists including David Bohm and Anton Zeilinger which conclude that, All our mental and emotional issues are stored in a global Information Field from which they can be retrieved.



Healy uses the principle of quantum entanglement

to communicate with the Information Field and identifies the issues that are important to you at any given time – with the goal of harmonizing them.



Our bodies are made up of energy fields, and these fields can be influenced by various environmental and internal factors, such as stress, toxins, and injuries.

When these

energy fields are disrupted, it can lead to imbalances and health issues

.



Healy uses microcurrent and frequencies to stimulate the body's natural healing mechanisms

, which can help restore balance to the energy fields and promote greater health and wellness.

These microcurrent frequencies are tailored to each individual's specific needs, based on the results of a Healy scan, which measures the energy field of the body and identifies areas of imbalance.

In addition to bioenergetics,

Healy also draws on the principles of traditional Chinese medicine, which is based on the concept of Qi

(pronounced "chee"), or the vital life force that flows through the body.

According to this philosophy, when Qi is blocked or disrupted, it can lead to health problems.

Healy uses microcurrent frequencies to help unblock and balance the flow of Qi in the body, which can help promote greater health and wellness.

Numerous studies have demonstrated the potential of frequency-based therapies like Healy to improve a range of health conditions, pain and inflammation, and other maladies that can be reated in the information field.


While more research is needed to fully understand the mechanisms behind these therapies, the results are promising and suggest that frequency-based technologies like Healy could offer a safe and effective way to support and enhance the body's natural healing mechanisms.

The new Healy Coil is a powerful wireless, no electrodes, add on device for your existing Healy. With the Healy Coil, and the optional MagHealy for a larger enevironment you recevice Cable-free harmonization of the

Bioenergetic Field

of your body and environment, using proven German made technology!

You may be wondering what is the

Bioenergetic Field

, as it is not typically spoken of, yet, its background is historic and of a spiritual conscious nature.

Here is a brief description of what the Bioenergetic Field is in easy to understand language.

Q: What is the Bioenergetic Field?

A: The bioenergetic field, also known as the human energy field or aura, is a complex electromagnetic field that surrounds and permeates the human body.

It is believed to be generated by the activity of the body's cells, organs, and systems, and is said to contain information about a person's physical, emotional, and spiritual health.

The bioenergetic field is thought to consist of several layers, each with its own frequency, color, and vibration. These layers include the physical, emotional, mental, and spiritual layers, and each layer is said to correspond to different aspects of a person's being.

The bioenergetic field is believed to interact with the environment and other people's energy fields, and it can be influenced by factors such as thoughts, emotions, beliefs, and physical health.

Some alternative therapies, such as acupuncture, Reiki, and therapeutic touch, are based on the idea that the bioenergetic field can be manipulated to promote healing and well-being. However, the existence and nature of the bioenergetic field is a topic of debate in the scientific community, and its properties and effects have not been conclusively proven.

That description of the Bioenergetic Field certainly helped me better understand how beneficial the Healy device is, as it interacts directly with the Bioenergetic Field of your body and environment when the MagHealy is used.
Using cable electrodes can sometimes be awkward or inconvenient. Now you can use the Healy Coil to transmit Healy wellness frequencies without cables!
Healy Coils interact directly with your own Bioenergetic Field and are based on the principle of scalar waves, which are an ideal medium for the cable-free transmission of Healy program Apps into your body mind and soul.
Scalar Waves resonate with biological organisms without the transmission of physical energy.
The Healy Coil is a new type of wellness based frequency coil that lets you transmit Healy frequencies into your Bioenergetic Field for improving health and wellbeing, without cables!

The Healy Coil is a state of the art brand new German made device for the cable-free Harmonization of your Bioenergetic Field for health and wellbeing

HEALY COIL Edition, Device, Unit, App, Module - ORDER HERE

If you're interested in learning more about the health benefits, and science behind Healy and how it can benefit you and your clients, we invite you to contact us today.

We offer a range of training and educational resources to help you integrate Healy into your practice and optimize its use for greater health and wellness.

We offer a range of training and educational resources to help you optimize Healy Devices and APPS for your own and business use!

Let's take your health and your practice to new heights!

Why Use Healy? Healy Devices and Apps - Scientific Basis Of
Healy uses Professor Nordenstrom and Professor Becker's Theories
The Healy device works by bringing voltage in your bodies cells back into a healthy range. A healthy cell shows a value of approximately -70mV or millivolt.

Healy produces impulses of very low currents in the range of a few micro-amperes that help renew membrane voltage on a physiological level again.

In science, it is not only the joys of innovation and the satisfaction of possessing something unique that count. Science is also about evidence-based facts, scientifically proven development and a convincing number of publications.
Frequency applications have been developed over decades of research by practitioners and scientists. The safety of this method has been proven by many studies and decades of experience, which have been confirmed by thousands of applications from our own practitioners. Two scientists in particular laid the foundation for Healy's work in this field many years ago:

Prof. Robert O. Becker
Prof. Robert O. Becker was an expert researcher in the field of electro Healy use, author of the "bible" of modern electro medical technology, "The Body Electric," written in 1985.
His main field of research was the regeneration of organs and organ systems through the use of the body's own bio-electromagnetic phenomena.
Prof. Björn Nordenström
Prof. Björn Nordenström, M. D. (1919–2006) was a professor in diagnostic radiology at Karolinska Institute and head of thorax radiology at Stockholm's Karolinska Clinic. He was a member and temporary spokesperson for the Nobel Committee.
In his book "Biologically Closed Electric Circuits" Professor Nordenstrom described a bioelectric circuit in the body, similar to blood or lymph circulation
.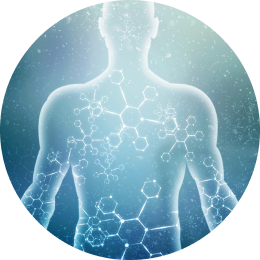 Healthy Cells - Healthy Bodies
A cell is the smallest building block in every organ of your body. You have about 70 trillion of them in your body, that is 70 million million! The number of cells in your body is 4,000 times larger than the world population!
The cells are of course specialized according to their purpose, but the basic "blueprint" of the cell is always the same (in plants, by the way, very similar to animals and humans).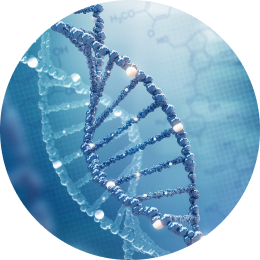 The DNA as a Blueprint
Every cell in your body has the same blueprint that is stored in the DNA.
Each of your cells contains this entire blueprint for all other body cells, with each cell having a data memory of approximately 2 gigabytes.
Of these, only about 3 percent is used to store genetic information; the purpose of the remaining storage space in the cell is largely unexplained.